Funny Way To Be Comedy – Zoe Lyons: Bald Ambition Tour (14+)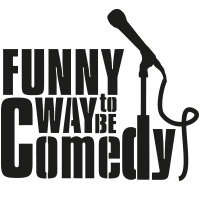 Zoe Lyons has kept herself busy in the last couple of years by having what can best be described as a monumental midlife crisis. It involved buying a sports car, having a brief marital separation and running a 100k ultra marathon which really didn't end well. Along the way her hair decided the best thing to do was abandon ship. It ain't easy being a middle aged woman: try doing it with a combover. Thankfully Zoe has been able to explore the funny side of all these twists and turns. It's time to sell the silly car and try and put the wheels back on her life.
Zoe is the host of BBC2's Lightning. She's known as a star of Live at the Apollo and a regular on Have I Got News for You (BBC1), QI (BBC2), and Mock the Week (BBC2). Other credits include Celebrity Antiques Road Trip (BBC2), Stand Up and Deliver (C4), House of Games (BBC2). Zoe is an immediately recognisable voice on Radio 4 as a regular on The News Quiz, Just a Minute, The Unbelievable Truth and The Now Show, and also co-hosts Frank Skinner's show on Absolute Radio.
★★★★★​ Funny Women "A masterclass of how to write, construct, and perform an Edinburgh show, or any show in fact." 
★★★★​ Chortle "Lyons is on top of her game, in command of her material, her audience and her stage" 
★★★★​ ​Three Weeks "An hour of intelligent observations and hilarious character comedy" 
★★★★​ The Wee Review "A tremendously good comic operating at a vertiginous level." 
★★★★​ ​ One4Review​​ "A huge talent" 
"A hugely enjoyable mix of brutal put downs and richly funny stories, Lyons has what it takes to delight any crowd"…Guardian
"Zoe Lyons really cuts the mustard"…Scotsman
"Confident and razor sharp"…Observer