Funny Way To Be Comedy – Tom Houghton: Absolute Shambles (14+)
Ticket price
£13-£15
When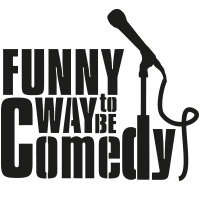 After an incredible sold-out debut run, the man who asked us "do you ski?" is leaving his home in the Tower of London (for good). Catch him as he departs on a second triumphant tour across our nation armed with even more outrageous takes, unbelievable tales and biblical chat to leave you bowled over with laughter. 

Having amassed a loyal fan base of over a quarter of a million followers, the multi-viral, social media sensation is delving even deeper into his ludicrous life as he tries to smarten up the not so honourable aspects of himself. Take a look at the pitfalls of online celebrity, the perils of post-palace living and find out, that in an age where everyone is so obsessed with the veneer of virtual contentment, maybe it takes crashing back down to reality to discover where happiness truly lies.
As seen on Comedy Central and tour support for Milton Jones.
"Clever, passionate and soulful" ★★★★★…The New European
"A twisted view of the world" ★★★★★…The Sunday Express
"Get your tickets today. Tomorrow may well be too late. A Star is Born"…★★★★★
One 4 Review
"This unexpected tour de force warrants a 21-gun salute" ★★★★…The Daily Telegraph
"A crafty idiot " ★★★★…The Daily Mail
"Now that's class" ★★★★…Fringe Guru
Tik Tok,Twitter and Instagram – @HonourableTom