Funny Way To Be Comedy – Lou Sanders: One Word – Wow (14+)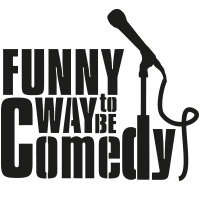 It's me again, your old internet friend, Dr Giggles.  
It's time for a little get together; so pull up a chair and let's get all cosy.
As seen on The Late Late Show with James Corden (CBS), Taskmaster (Channel 4), QI (BBC Two), Travel Man (Channel 4) and co-host of Mel Giedroyc's Unforgivable (Dave).
'A comedian who leaves you wanting more'…Times
'She's terrific'…Guardian
'Thank the comedy Gods'…Chortle
You may also like