Funny Way To Be Comedy – Josh Berry & Rafe Hubris (14+)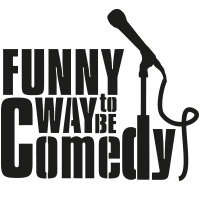 Josh Berry is a stand-up comedian, producer, writer and satirist best known for his online comedy content which has hundreds of millions of views.  A show in two parts. 

Josh Berry: Who Does He Think He Is? 
In his debut UK tour, award-winning, Josh Berry mocks people who went to slightly more prestigious private schools than him for an hour. Josh will probably agonise about whether it's right that he's making lots of money these days over the course of a performance he's charging you to watch. He'll also likely do quite a few impressions although he's really trying to leave all that stuff behind because he thinks he's artistically above it now.
'Absolutely superb'…Jon Culshaw
'A remarkable new talent'…Rob Brydon
Rafe Hubris: In Auditorium Cum Hubris 
Also starring, Rafe Hubris (BA, OXON) who is, by his own admission, 'the most significant special advisor working for the conservative party' and has been at the coalface* throughout the government's coronavirus response. Watch this supremely confident 24 year old Eton and Oxford alumnus, tell the story of the 2020 pandemic which he thinks he's managed 'vary wall'. Expect lots of audience interaction as Rafe riffs on some of the major points of the pandemic, from Johnson getting Covid to the Cummings scandal.  And what better place to do that than in Barnard Castle!
'Enjoyable'…Dominic Maxwell, Times
'Brilliant'…Owen Jones
You may also like