What is a landscape; a jumble of geographical features, shaped by man and nature, framed by a sky, changing with the seasons and the time of day? It's much more than that. It's a place where memories scurry and scuttle, stories soar skywards, hopes and fears float river-bound to the sea.
Writers from The Enriching Later Life on-line project were asked to respond to the excellent photographs by Peter Redgrave, a Teesdale resident and Witham volunteer. As you will read in this collection of images and text, their words go far beyond simple description and tease out the stories that we know are there, but we often ignore.
We hope that when you look at these marriages between word and image you will be inclined to step out into a landscape and enjoy the stories and memories that are waiting to meet you.
David Napthine – Author and Enriching Later Life Project Leader
---
1. Anne Lee
The Market pre covid.
An air of confidence and purpose. Two figures striding forward with a mission, a plan that can be accomplished.
By flooding the scene with sound it becomes even more animated. Buzz of traffic, slam of car doors ( no parking spaces ) bubble of conversation and the occasional high pitched note , a pleasing blend of a human orchestra.
For me it's a " spot the difference picture. " I know the recent past , certainly the present , but do I really want to superimpose the future.
---
2. Carol Dover
People think we're crazy
Mad
To be in a canoe in this weather
At this time of the year
When the air is cold
And the water is cold
Bitingly,
Numbingly,
Icy cold
They don't get
The adrenaline buzz
From the fear
Yeah, there's danger, but it's
Exciting
One minute you're going along nicely
And then you're pitched into the water
So what?
Low Force is really beautiful

From where I'm sitting
---
3. Kate Hinchliffe
Karen stood uncomfortably in the doorway. The skirt she'd hurriedly bought from Oxfam that afternoon nipped her waist and the shoes she'd found crumpled at the back of her wardrobe were too high.
She peered through into the main room looking for at least one familiar face to make her feel less lonely. Three couples had made their way to the dancefloor and moved mechanically from side to side. Karen felt hollow inside as she continued to search for the familiar.
Then, there it was. Her stomach lurched as the voice she was hoping to hear burst through the door just behind her. Suddenly feeling foolish, Karen stumbled forward, desperate to be absorbed into the crowd before he saw her.
---
4. Marilyn Normanton
A visit to Hannah's meadow
Blowsy in its abundance
The hay meadow sits
Rich in a stark landscape.
A tapestry of flowers
Amid a forest of glorious greens.
A hint of scent on the breeze
And the Summer hum of busy lives.
I imagine the past…
The back breaking toil
Of scything and tedding,
Stacking and storing
Sweet feed in the byre.
The wolf kept from the door.
Now, it's a curiosity, a destination.
I leave, touched by its beauty,
Sad for all we have lost.
Marilyn Normanton
---
5. Mark Simpson
I have watched you fight wars, survive plagues and live through turmoil.
I have watched you perform heinous acts against your brethren and those with whom we share this beautiful land.
Even now, as you destroy, pollute, tamper and threaten our very existence I will not abandon you.
I, your friend the sky will not judge you, I will be here as long as you need me.
---
6. Philip Sculthorpe
"I bitterly regret turning Queen's evidence. Fair enough they honoured the bargain and gave me a new identity in the witness protection programme, but why did it have to be as a gamekeeper? I hate fishing; I can't stand pheasant shooting (I've seen enough of guns to last me a lifetime); and I'm in a constant panic that any 'poachers' in the area are actually my old gang come to find me."
---
7. Robert Alabaster
Dale Gymkhana
A poised and self-assured young rider, groomed for success,
on her Grey,
at a Dale Gymkhana.
Her mother trots on, beside her.
They wear jackets of matching West of England cloth-
did mother or daughter choose the fabric?
The mare seems untroubled
by a field awash with redoubtable hats and sensible shoes.
Memories of events pre-Pandemic –
Friends at close quarters
Unhurried commentary
Pleasant days
…and not a mobile phone in sight!
Robert Alabaster
---
8. Steve Hall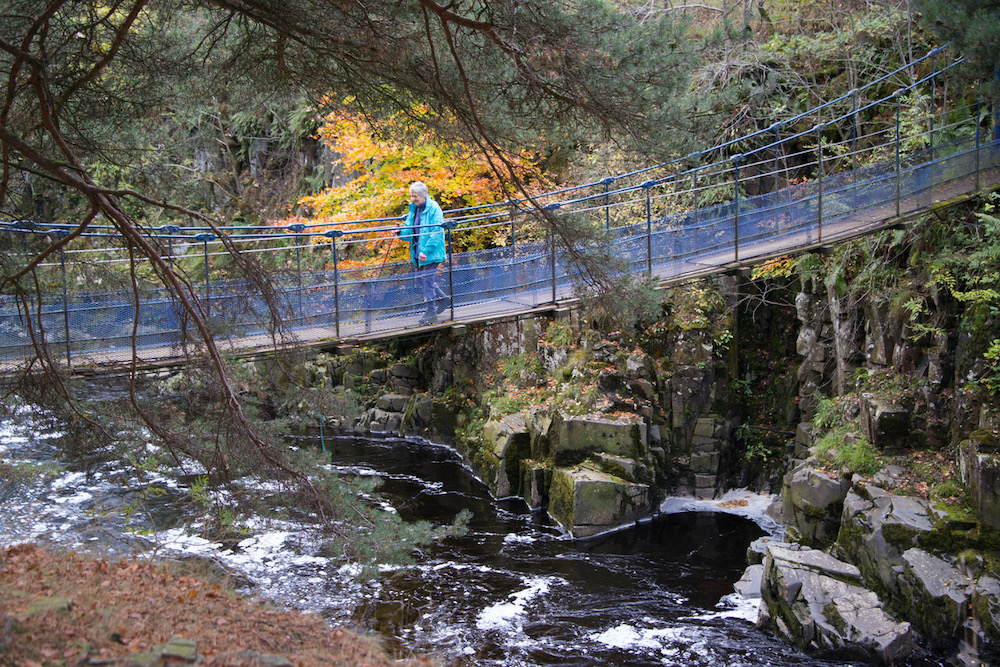 It is time to go. Everything ends sooner or later. Later for me is filled with sadness. A black hole of loneliness and loss is now my companion, and follows me everywhere. There is not even a hill in the distance that I can walk over into sunlight. All around is flat, dull, over which my dark hole can roll with ease, to surround me and smother me. The people I pass don't see me. Am I dead already? Is this my enduring Eternity? Please God no! A stupid plea I know. There is no God. Where were you when Peter lay in that bed, and I called out to you, as did so many others, whose loved ones lay in that COVID intensive care ward. Had you existed you could never have refused to hear our cries and prayers.
What about you sir and you madam, were you the person who walked past me, ignoring my tears? Did you really not see me? Too busy? Too much of a hurry?
As an invisible person no one will watch me jump. Better that way perhaps.
---
The Witham's Enriching Later Life project has been made possible through generous funding from the County Durham Community Foundation and excellent photographs by Peter Redgrave, a Teesdale resident and Witham volunteer.