Funny Way To Be Comedy – Rob Beckett and Josh Widdicombe: Parenting Hell Live – work in progress (14+)
Sold Out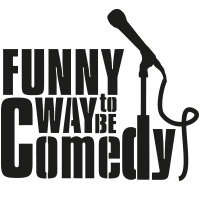 Off The Kerb Productions and  Keep it Light Media Productions present:  Parenting Hell Live: Work in Progress. Tickets are restricted to 4 per customer. 
Join Rob Beckett and Josh Widdicombe as they warm up for the highly anticipated UK arena tour of their hit podcast Parenting Hell. With nearly 50 million downloads, the chart topping podcast has seen them discuss the highs and lows of parenting (and life). 
From the stresses of sleep deprivation to building a trampoline in the dark, they have kept us company through a pandemic but now they're booking a babysitter and making a night of it.
"An hilarious cry for help from two dads overwhelmed by their own young families. Fortunately, many of their guests – also the biggest names in podcasting – have been in the same boat… parents will never take for granted the patience of teachers ever again"…NME.
"…has taken the form of upbeat conversations responding to the madness of this year while sharing its harder moments, all giving an essential shot of human contact"…DAILY TELEGRAPH
IG: @parentinghell