Funny Way To Be Comedy – Richard Digance Live (10+)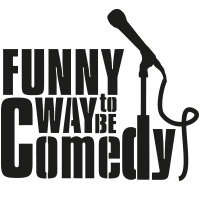 Comedian Richard Digance is a BAFTA Nominated entertainer and a recipient of The Gold Award from The British Academy of Composers and Songwriters. He is also one of the few folksingers listed in The Virgin Anthology of Songwriters. Along with award-winning radio documentaries he also composed and performed the music for the audio book version of work written by one of the world's best-selling authors, Bill Bryson. 

His TV career spanned 17 years, culminating with his own ITV show for London Weekend Television, on which he played a guitar duet with Queen's Brian May, as well as playing with Status Quo and The Moody Blues.  He has also appeared on Channel 4s Countdown nearly 200 times.
Richard supported movie legend Steve Martin in America and the legendary Robin Williams at The London Palladium, where he also supported Roy Orbison and even tuned the legend's sacred red guitar.
On top of that, Richard has released 43 albums and published 22 books, including The Animal Alphabet, serialised by The BBC.
"Richard Digance is brilliant" …Bill Bryson, the world's best-selling travel author
"Richard is imaginative, inventive and brilliant"…Dan Patterson, Producer of Whose Line Is It Anyway? And Mock The Week.