Morgan & West: Unbelievable Science (7+)
Ticket price
£12 | £10
When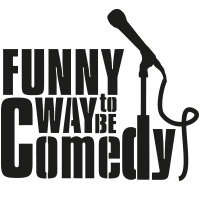 After a decade of magic shows delighting young and old alike, Morgan & West are one of the most recognisable conjuring acts on the UK touring circuit. In 2023 they are heading back out on tour. They present captivating chemistry, phenomenal physics, and bonkers biology in a fun for all the family science extravaganza!
Magicians, time travellers and all-round spiffing chaps Morgan & West have a secret past – they are genuine, bona fide, legitimately qualified scientists, and are bringing their love of enlightenment to the stage!
Expect explosive thrills, chemical spills and a risk assessment that gives their stage manager chills, all backed up by the daring duo's trademark wit, charm and detailed knowledge of the scientific method. Leave your lab coats at the door it's time for Unbelievable Science!
Before turning their particular entertainment style to science communication, Morgan & West have been performing their unique magic shows across the UK and around the world, including sell-out shows at the Edinburgh Fringe, Perth Fringe world, Adelaide Fringe where they were nominated for 'Best Family Show', and Buxton Fringe where they were awarded 'Best Comedy Show'.
They have also appeared on The Next Great Magician (ITV), Penn & Teller: Fool Us (ITV), and The Slammer (CBBC).
★★★★★ "Put quite simply…great science with hilarious hosts!" – Primary Times
★★★★ "hugely talented" – Daily Mirror
★★★★ "superbly crafted" – The Stage
The show will last approximately 60 minutes and is presented jointly by Funny Way To Be Comedy & The Witham. Suitable for ​ages 7+ but all ages welcome.
You may also like