Funny Way To Be Comedy – Jimeoin: THE CRAIC! (14+)
Sold Out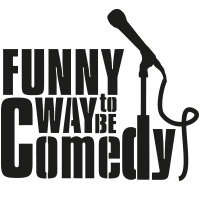 Live Nation & MZA present: JIMEOIN – THE CRAIC!
Tickets available from Funny Way to Be Comedy Book tickets
An hilarious evening of World-Class stand-up from live comedy's internationally acclaimed Irish master! You've seen him on 'The Royal Variety Performance', 'Live at the Apollo', 'Sunday Night at the Palladium', 'Conan O'Brien' or perhaps online where he has clocked up hundreds of millions of views of his comedy clips… but NOTHING beats seeing Jimeoin live. Award-winning with a wide appeal and a cheeky, no-gimmicks and superbly observed sense of humour, Jimeoin has audiences in stitches across the UK, Europe, USA and of his adopted homeland of Australia. Catch his brilliant smash-hit 'Jimeoin: The Craic!' show on tour at The Witham in Barnard Castle.
The press say that he's at the very top of the game – and we absolutely agree! It's a great fun night out and we recommend you book fast.
'Jimeoin recalls the familiar at a fantastically silly level, boiling his audience down to a tear-filled, gibbering mess.'…Scotland on Sunday  
'At the top of his game… didn't leave a dry eye in the house'…Manchester Evening News  
'Hilarious… If laughter is the best medicine, Jimeoin is a course of steroids…. Don't you miss it!'…Edinburgh Evening News
'A comic dynamo… exemplary stand-up comedy.'…The Herald
'A comic masterpiece…Mail on Sunday  
'A true comedy legend… still at the top of his game.'…Adelaide Advertiser
'Wickedly funny… Exhilarating'(The Age, Australia)
'Inspired!… This is comedy of the highest order! …London Evening Standard
www.jimeoin.com | T @Jimeoin | YouTube: JimeoinOfficial | Insta: Jimeoin | FB: Jimeoin