Funny Way To Be Comedy – Gyles Brandreth: Can't Stop Talking! (10+)
Sold Out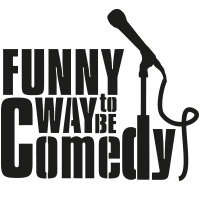 Any returns will be available via Funny Way To Be Comedy
He's back – and he's unstoppable.  Gyles Brandreth just can't stop talking.  The jumper-loving This Morning star, who pops up on Pointless, QI, Would I Lie To You?, Sunday Brunch, and The One Show, has been burbling and babbling since he was a baby, and in his hilarious new one-man show the award-winning raconteur (and holder of the world record for the longest-ever after-dinner speech – 12 and a half hours!) is trying to work out why.

From 40 years on Radio 4's Just A Minute to 4 years on Channel 4's Celebrity Gogglebox, he can't keep his mouth shut.  He even talks in his sleep.  What's it all about?  He's going to tell you – because this is his life story: a roller-coaster of tales and revelations from his unlikely life in showbusiness and politics.  There will be surprises too (for him and you) when the audience spins a wheel to decide what he's going to talk about next.
Don't miss him – novelist, actor, ex-MP, podcaster, No 1 best-selling biographer, wordsmith and verbivore (he suffers from logorrhea – knows how to spell it and knows what it means) – he's won the Audience Award for Most Popular Show on the Edinburgh Fringe, multiple 5-star reviews and his shows sell out.  Fast.  So book now.
Gyles is taking this show to the Edinburgh Festival for the month of August.  Be among the very first to see it on your own doorstep!
'Wildly funny'…Daily Mail.
'Absolute joy'…Scotsman.
'Genius'…Telegraph.
Trigger warning: there may be name-dropping.
Running Time: 110 minutes (including 20 minute interval).