Funny Way To Be Comedy – Charlie Baker: 24 Hour Pasty People (14+)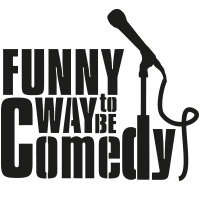 Wasson? Award-winning comedian, tap dancer and Talksport radio host Charlie Baker brings an hour of 'genuinely funny ★★★★' (The Herald) stand-up drenched in manure, cider and clotted cream to your village/town/cattle market. Comedy with a countryside accent. Imagine Jethro and Jack Black had a son. Job's a good'un. Proper job. 

As seen on The Last Leg, House of Games, Harry Hill's Tea Time, Comedy Central at the Comedy Store, The Great British Bake-Off: An Extra Slice, Never Mind The Buzzcocks, and Channel 4's Comedy Gala. Starring lead in Harry Hill and Steve Brown's critically acclaimed musical Tony! The Tony Blair Rock Opera.  
'An absolute romp, with some shout-with-laughter moments' ★★★★ – Chortle
'A superior take on the modern showman' – Guardian