Funny Way To Be Comedy – Carl Hutchinson: Watch Till The End (Work in Progress) (14+)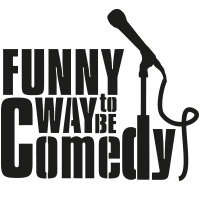 Hutchinson is back with a brand-new show for 2023. After a mammoth 87 date run in 2022, Carl capitalised and got right to work to produce his best show yet. If you've seen the Geordie in action before you know exactly what type of amazing night you're in for. If you haven't seen Carl, prepare to be dazzled by the UK comedy scene's best kept secret.
"Animated delivery of universally identifiable material all told with an easy, engaging charm."…Chortle
"Unexpected punchlines and occasional slapstick. A very clever mind at work here."…Fringe Review
Tickets only available via Funny Way To Be Comedy. Book tickets for Carl Hutchinson. 
Audience Reviews: 
"Absolutely brilliant comedian. Saw him for the first time when he opened for Chris Ramsey and was so impressed. Did not disappoint at all tonight and will definitely be booking tickets to see him again" ***** 
"Absolutely fantastic show! So funny!" ***** 
"The atmosphere was fantastic. Carl is hilarious and would make anyone laugh" ***** 
"Outstanding night as always with Carl" ***** 
"Carl was brilliant! Haven't laughed that much in ages! Definitely go see him!" ***** 
"Carl Hutchinson is as always fantastic" ***** 
"Carl was as funny as ever with jokes we could all relate too" *****