Funny Way To Be Comedy – Ashley Blaker: Normal Schmormal (14+)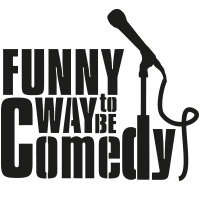 A new stand-up show about the joys of raising children with special needs, from the star of hit Radio 4 series '6.5 Children', and author of book 'Normal Schmormal' published this summer. Ashley has six kids, three of whom have a SEN diagnosis. Between endless meetings, countless therapists, public humiliations, failed playdates, horrific hygiene, surreal monologues and occasional violence, it's certainly not what anyone would call a 'normal' household – but would he want it any other way? 
Ashley distils the love, madness and chaos of his home life into a brilliant evening of stand-up for all the family. He's just glad to be out of the house, to be honest.
'A slickly funny stand-up show' New York Times
'Warmth and wit' ★★★★ Daily Mail
'A special vein of comic material' ★★★★ Financial Times
Website: www.ashleyblaker.com/normalschmormal/ 
Facebook: ashley.blaker.50
Twitter: @AshleyBlaker
Photo credit: Steve Ullathorne