Funny Way To Be Comedy – Andy Zaltzman: Satirist for Hire (14+)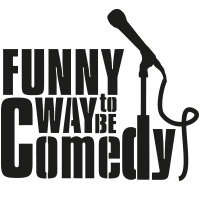 Andy Zaltzman, chair of The News Quiz (Radio 4), host of the global hit satirical podcast The Bugle, and Test Match Special statistician, returns with his unparalleled interactive stand-up show.
Andy Zaltzman is a stand-up comedian, broadcaster and writer, who has firmly established himself in the vanguard of British comedy with his unique brand of inventive, incisive political satire. A regular at the Edinburgh Fringe throughout the millennium, Andy has performed stand-up across the world including tours of North America, Australia and India.
Andy invites audience members to submit topics, issues, and miscellaneous gripes for him to satirise to order, meaning every show is unique and can encompass everything from the biggest political stories of the day to pedantic personal peeves, all delivered by one of Britain's leading political comedians.
Please submit an advance satirical commission on any topic in our increasingly ridiculous universe, to [email protected]
Please include the date of the show you will be attending, plus details of the issue/person/concept/thing you would like Andy to satirise, and any relevant supporting material if you feel so inclined. 
"Political satire at its most enjoyable"…The Times
"Probably the best satirical comic we've produced in the last two decades. Intelligent, biting and silly" …Time Out London
"Political comedy at its best"…Sunday Times
You may also like