Funny Way To Be Comedy – Alun Cochrane: Stuff and Nonsense (18+)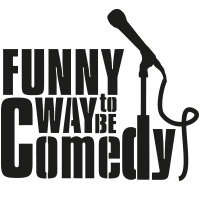 Comedian Alun Cochrane has been seen on various TV comedy shows over the years, including Mock The Week, Have I Got News For You, Never Mind the Buzzcocks and 8 Out of 10 Cats – he found these hard as he didn't like interrupting people. He's also been heard on Frank Skinner's Absolute Radio Show and is known as the grumpily funny Centrist Dad guy they use pretty frequently on Radio 4. This Autumn, Alun is touring a show of both stand-up material (Stuff) and of his high quality on the spot frippery, impro, crowd work (Nonsense).
Stuff in the "Stuff" half may include some stuff about *actual* stuff. He has a jumper he might discuss, and he thinks his new car jokes could make the final edit – those are new jokes about his rather old car, which is pretty new to him, clear? There could be stuff on funerals, free speech, or feminism, and maybe a bit or two on the muddled mess of modern masculinity.
"It is wonderful, powerful, unexpectable stuff from a comic who still crafts some of the most listenable-to lines in the business."…The Scotsman
"Alun Cochrane's ability to make the little things in life a comedy goldmine is phenomenal"…Chortle