A Band called Malice – The Definitive Tribute to The Jam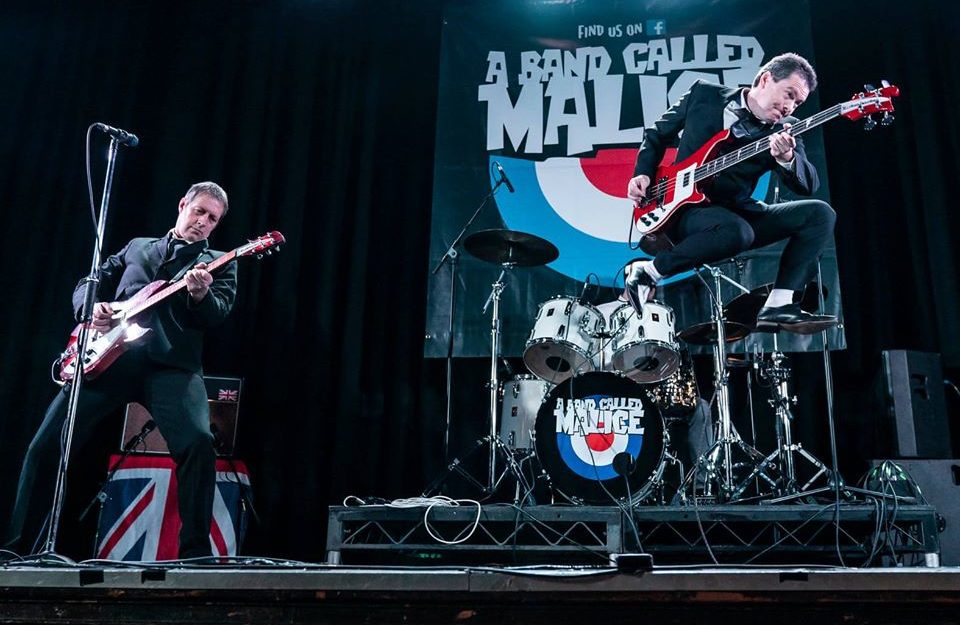 Ticket price
£15
When
Sat 13 Jun 2020 - 8:00 pm

Tickets not available
A Band Called Malice ("Malice") was formed in the early Summer of  2017.
Malice's rise in popularity in the tribute world has been nothing short of remarkable, in their debut year in 2018 the band played over 70 gigs gaining a National Tribute Awards nomination and in 2019 being National Tribute Award Finalists in the Newcomer Category.
The band is officially endorsed by Lambretta Clothing of Carnaby Street, and having no less than a 1/4 of a million views on their video of the street performance at Carnaby Street in November 2017.
Enjoy a journey straight back to the late 70s, early 80s with an authentic performance of single releases and album tracks from The Jam's early Fire & Skill years, through to their very last release.
The energy of the band has to be seen to be believed!
You may also like