Men and Women's Mental Health and Well-Being Support Groups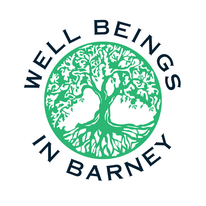 (Men) Wednesdays 6pm to 8pm | (Women) Thursdays 6pm to 8pm
We all tend to keep life's challenges and problems to ourselves in the hope that they will, somehow, go away. However, if they are not resolved, this could lead to stress, anxiety, depression and poor mental health. Talking to like-minded people is a proven way of reducing our stress, leading to a more relaxed and contented life.
Well Beings in Barney
· Aim to help all those who reach out to us to improve their mental health and well-being.
· Aim to do this through peer support, providing an environment where we can openly discuss our mental health issues.
· Provide meetings with a slightly structured approach, discussing relevant topics and exploring coping techniques that have worked for some of us.
· Can also signpost to other bodies that may also offer support.
The group sessions are free of charge.