Funny Way To Be Comedy – Simon Evans: The Work Of The Devil (14+)
Ticket price
£15, £13 concession
When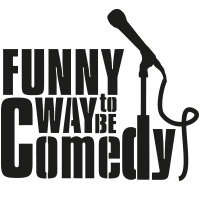 Simon Evans' last show, Genius 2.0 ("A Masterclass" The Scotsman) provided an hilarious analysis of the departure of any visible sign of intelligence from modern life. But his new show raises the stakes, with his usual excoriating views of a world on fire given a perspective shift from personal revelations that turned his world upside down this year.
Simon Evans is one of the country's best-loved stand-up comedians, with a loyal fan base who greatly appreciate his intelligent and independent scrutiny of the modern world. His tongue-in-cheek, often rueful attachment to traditionalism, and his scepticism towards the claimed achievements of progressive politics and modernist aesthetics, have set him apart from many of his contemporaries. As well as making him a firm favourite on the usual platforms – Live at the Apollo, the Edinburgh Festival and the corporate circuit in particular – these qualities allow him to provide much-needed latitude and offer a diversity of views on TV and radio programmes – from BBC One's Question Time to Radio 4's The News Quiz. He has also written and presented five series of the ground breaking economics/comedy hybrid Simon Evans Goes to Market, on that same network.
Simon Evans is the star of Live at the Apollo, Mock The Week, BBC Radio 4's The News Quiz, The Unbelievable Truth & Simon Evans Goes To Market. Simon has made appearances on This Week, Question Time, Celebrity Mastermind, Pointless Celebrities and Mastermind The Professionals.
"A gripping and, ultimately heart-warming tale… rich with Evans' wit and caustic observation."   The Scotsman
"When he gets stuck into his show in earnest he guides us to a terrifically tender conclusion that he handles intelligently, informatively, amusingly and unsentimentally… Dynamite"    The Times
"You expect a high standard of stand-up from this veteran performer. But in sharing something so deeply personal, he's exceeded what seemed to be his full potential… I'd expect it to get even better when it goes out on tour. Outstanding stuff."   Chortle
Strictly 14+
You may also like