Funny Way To Be Comedy – Bill Bailey: Work In Progress (£17.50) Universal [no age restriction]
Sold Out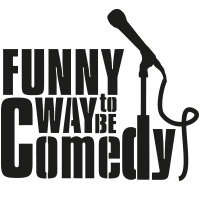 The show will start at 8.00 pm prompt, and latecomers will strictly not be admitted. Doors open at 7.30pm.
Join the legendary Bill Bailey as tries, tests and tickles the audience with brand spanking new material.
'Virtuoso… Comedy's Mozart' Sunday Times
'Joyful, playful, effortlessly funny' Time Out
"Intelligent and funny. A mind to thrill. Breath-taking." – Metro
www.billbailey.co.uk
Bill Bailey is a comedian, musician, writer, author, director, presenter and keen stand-up paddle-boarder known for his live shows such as Part Troll, Tinselworm, Qualmpeddler and Limboland and his work on the television programmes Black Books, Never Mind the Buzzcocks and QI.
The show is classified as 'Universal' with no age restriction. However, anyone under 18 needs to be accompanied by an adult.
Tickets are restricted to 4 per person.
You may also like